Our Team
With today's technology Insurance can be done anywhere and anytime. We also know that having a local presence provides our clients with more value and understanding of their policies. This is where our office is ready to work with you! We utilize today's technology to work with multiple carriers, to connect with you in multiple ways and to make sure we make your experience as easy as possible. We know it can be frustrating having to figure out all the webs of insurance and sitting on hold is not what you had in mind. We get it! We value your time, when you call or email our office you are dealing directly with us locally- no robots, no call centers, no canned emails. We are confident that with our understanding of the insurance space, we can help people better prepare for the future. After years in the business, we have developed a reputation for educating individuals in an easy-to-understand manner, so they can easily grasp personal insurance concepts. Above all else, we feel a commitment to our community and look forward to continuing to serve them with all their Insurance and Financial needs.
---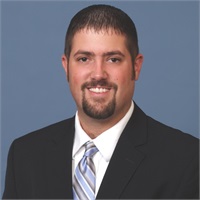 Adam Bonvenuto
Principal Agent
adam@bonvenutofg.com
I have been in the Insurance and Financial Services industry for over 10 years. I really enjoy getting to know all our clients and working with them to provide quality Insurance solutions along with Financial Security for the years ahead. I have a bachelor's degree from The University of Akron as well as the following license: Property & Casualty, Life and Health Insurance along with a Series 6 Financial license to handle all your Insurance and Financial needs. I am happily married and love spending time with my wife and kids. I enjoy watching my kid's sports, cheering on the Cleveland sports teams and Golfing. Our office sponsors both High School and Youth sports teams and I serve the community as President of Lake Youth Football.